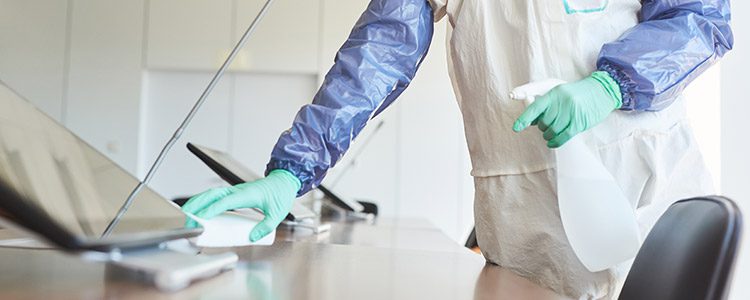 As a business owner, it's crucial to maintain a professional and well-kept property to make a positive impression on customers and drive the overall success of your business. While handling property maintenance tasks in-house might seem like a viable option, there are significant advantages to entrusting these responsibilities to a professional property maintenance and cleaning crew like us, ReddStar Maintenance Group. In this article, we will explore the benefits of regular property maintenance for business owners and how we can assist you in achieving a well-maintained and inviting commercial space.
Enhanced Curb Appeal
We know that first impressions matter, and the exterior appearance of your business is the first thing potential customers notice. With our regular property maintenance services, we ensure that your business's exterior is clean, well-groomed, and visually appealing. Our team at ReddStar Maintenance Group offers a range of services, including landscaping, parking lot sweeping, pressure washing, and window cleaning, to enhance the curb appeal of your property.
Increased Customer Satisfaction
We firmly believe that a clean and well-maintained business environment contributes to customer satisfaction. When your customers enter a spotless and organized space, they feel comfortable, confident, and are more likely to spend time and money at your establishment. That's why we provide comprehensive cleaning services, including janitorial services, floor care, and restroom maintenance, to ensure that your business is consistently clean and inviting.
Improved Indoor Air Quality
Maintaining a healthy indoor environment is crucial for the well-being of both your customers and employees. Our regular cleaning and maintenance services help remove dust, allergens, and pollutants from the air, creating a healthier and more productive workspace. At ReddStar Maintenance Group, we prioritize eco-friendly cleaning practices and offer air duct cleaning, carpet cleaning, and HVAC system maintenance to improve indoor air quality within your premises.
Preventative Maintenance
We believe that regular property maintenance goes beyond mere cleaning; it also involves proactive measures to identify and address potential issues before they become significant problems. Our team at ReddStar Maintenance Group offers comprehensive facility inspections to identify maintenance needs, allowing for timely repairs and preventing costly damages in the long run. From plumbing and electrical checks to roof inspections, we ensure that your property is well-maintained and operates smoothly.
Time and Cost Savings
By outsourcing your property maintenance needs to our professional crew at ReddStar Maintenance Group, you can save valuable time and resources. Instead of dedicating your employees' time to cleaning tasks, they can focus on core business activities, leading to increased productivity and efficiency. Additionally, hiring our team eliminates the need to invest in expensive cleaning equipment, supplies, and training, resulting in cost savings for your business.
Your Trusted Professionals
Regular property maintenance plays a vital role in creating a positive and inviting environment for your business. By entrusting your property maintenance needs to our trusted and professional team at ReddStar Maintenance Group, you can benefit from enhanced curb appeal, increased customer satisfaction, improved indoor air quality, proactive maintenance, and valuable time and cost savings. Take the necessary steps to ensure your business stands out from the competition by partnering with us. Contact us today to learn more about our services and how we can help you maintain a clean and well-maintained business space.
https://reddstarmg.com/wp-content/uploads/2023/05/benefits-of-pro-cleaner-blog-img-OFW.jpg
300
750
Redd Star
/wp-content/uploads/2019/07/logo-1-300x192.png
Redd Star
2023-05-30 09:58:28
2023-05-30 09:59:15
The Benefits of Regular Property Maintenance for Business Owners