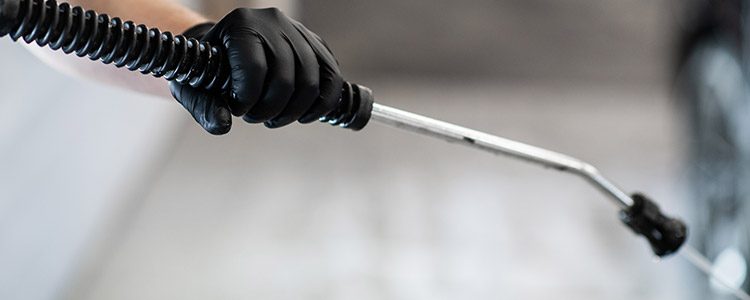 As a property owner or manager, maintaining the cleanliness and appearance of your property is essential for creating a positive first impression. One effective way to achieve this is through pressure washing. However, choosing the right pressure washing service for your property can be a daunting task. With numerous options available, it's important to consider several factors to ensure you make an informed decision. In this article, ReddStar Maintenance Group will guide you through the process of selecting the ideal pressure washing service that meets your property's unique needs.
Evaluate the Company's Experience and Expertise
When selecting a pressure washing service, experience matters. Look for a company that has a proven track record of delivering high-quality results. Experienced professionals will have a thorough understanding of various surfaces, cleaning techniques, and equipment, ensuring a safe and effective cleaning process. Consider the number of years the company has been in the industry, their portfolio, and customer reviews to gauge their expertise.
Range of Services Offered
Different properties have varying pressure washing needs, so it's important to choose a company that offers a comprehensive range of services. Whether you require cleaning for a residential building, commercial property, or industrial facility, the ideal pressure washing service should have the expertise to handle it all. Some common services include exterior building washing, concrete cleaning, roof cleaning, and graffiti removal. Opting for a company that offers multiple services saves you the hassle of hiring multiple contractors.
Equipment and Cleaning Techniques
A reputable pressure washing service will invest in advanced equipment and utilize effective cleaning techniques. Inquire about the type of equipment they use and ensure it is well-maintained and up to date. Modern pressure washing equipment can provide better results. Additionally, ask about the cleaning agents or detergents they use. The ideal service provider will have information on cleaning agents and if they are safe for your business to utilize, as well as have properly trained staff who can use their equipment safely.
Professionalism and Customer Service
Exceptional customer service and professionalism are essential when choosing a pressure washing service. A reliable company will prioritize clear communication, prompt responses to inquiries, and transparent pricing. They should be able to provide a detailed estimate, explaining the scope of work and any additional charges, if applicable. Additionally, professional technicians should arrive on time, be courteous, and respect your property throughout the cleaning process.
Reputation and References
Before making a final decision, research the company's reputation and seek references from past clients. Online reviews, testimonials, and ratings on reputable platforms can provide insights into the quality of service offered. Don't hesitate to ask the pressure washing service for references or examples of their previous work. This information will help you gauge their reliability and customer satisfaction.
ReddStar Maintenance Group For Your Pressure Washing Needs
Choosing the right pressure washing service for your property is crucial for maintaining its cleanliness and aesthetic appeal. By considering factors such as experience, licensing, range of services, equipment, professionalism, and reputation, you can make an informed decision. ReddStar Maintenance Group understands the importance of a clean and well-maintained property, and we strive to provide exceptional pressure washing services that meet your unique needs. Contact us today to learn more about how we can enhance the appearance of your property.
https://reddstarmg.com/wp-content/uploads/2023/06/pressure-wash-blog-img-OFW.jpg
300
750
Redd Star
/wp-content/uploads/2019/07/logo-1-300x192.png
Redd Star
2023-06-21 12:46:22
2023-06-21 12:46:22
How to Choose the Right Pressure Washing Service for Your Property